Do you work with SQL Server at night?
If you use Microsoft Visual Studio, then you're no doubt familiar with their dark theme. And if you're like me, then it's far easier on the eyes, especially at night.
But for some reason, Microsoft haven't released a dark theme for SQL Server Management Studio. Why not? Well apparently it's coming "in the future".
There is however a way you can change the default settings and make your own. It's a bit time consuming though.
So here's the good news ... I've created one and you can use it!
Here is how it looks: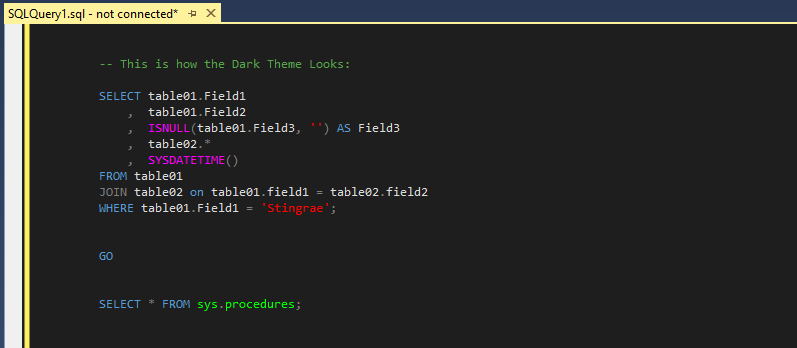 What do you think?
If you like it, then simply go to my website here: http://stingrae.com.au/dark-theme-for-microsoft-sql-management-studio.aspx
and download it for free. There are instructions on the page for you to follow to install it.
And if you don't like any of the colours, it's easy to change.
Enjoy!